My first tattoo and I am so glad it was with this incredible artist!!
Great experience! Very professional! I'm extremely satisfied with the results. I've been receiving compliments left and right. Definitely going back for future tats!
Clean and excellent customer service! I will definitely recommend this to anyone who wants a good tattoo.
Awesome dude, great work, and worked with me on what I got done. Definitely going back soon.
Proficient in color, black and grey tattoos, cover-ups and custom tattoo designs.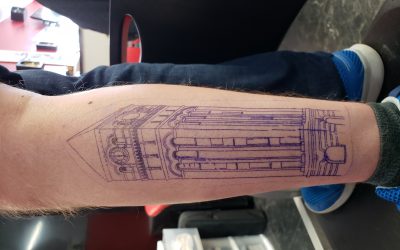 You will often see us tattoo artists post with jubilation about a particular piece, but hardly on how much we stress over it. I grew more grey with tattooing, ever then with corp. America. Tattooing is as fulfilling, as it is challenging! We get paid to apply onto a...
read more
Top Quality Tattoos for all my Clients